Editor's Note: This article was last updated on April 8, 2019
Watch this video to learn the best places to sell computer parts in 2019:

You may be wondering: where can I sell computer parts online? In the past, used computer parts like processors and ram didn't retain much value. But now, it's important to know the best places to sell computer parts online, as one high-end graphics card can easily be worth thousands of dollars. In this article we'll go over where to sell computer parts like cisco equipment, memory, processors, ram, and hard drives to get the most money back.
Best Places to Sell Computer Parts
Reddit.com/r/hardwareswap
First on our list of the best places to sell computer parts is Reddit. Hardwareswap is a "subreddit" within the online forum that has become a staple in the consumer IT trading space. While on paper it shouldn't be one of the best places to sell used computer parts, many consumers find reasonable offers and reliable buyers on this platform.
The platform is highly moderated, and spammers don't last long enough to end up in your feed. Each buyer or seller must have an account that's at least 50 days old or have minimum 100 comment karma. This essentially means your account can't be brand new or unused before you can use this platform. However, you can provide proof of transaction histories on other platforms (besides eBay) like Heatware to verify your authenticity. If you don't have a history already and you're not willing to wait to use the platform, then it won't be one of your ideal places to sell computer parts.
Another layer of verification is the mandatory timespamps. Essentially, every item that's posted on the forum needs to have a corresponding picture with the username and date written on a piece of paper next to the hardware.
While this forum isn't perfect, it definitely has potential as one of the best places to sell computer parts online, whether used or new.
eBay
The classic ecommerce mainstay. While it may be the most well known, that doesn't mean it's necessarily one of the best places to sell computer parts online. Seller fees on eBay can be hefty. Additionally, if you don't have an established seller rating, it can dissuade potential buyers. Another consideration is the saturated market on eBay. It could be much easier to sell used computer parts if they're more mainstream, but the competition can be cost prohibitive. For niche products it can be difficult to find buyers on eBay, though that's true of any platform typically.
Facebook Marketplace
While on the surface, Facebook Marketplace is still a fairly unregulated market, there is quite a bit of transparency with transactions since you're dealing with somebody's personal account. This platform is for local deals using cash, check, or paypal typically. As with any in person transactions, be wary meeting anyone in an unsecure location.
Facebook marketplace can help you to avoid the fees that come with some of the other options, but depending on your location it may not be viable to find a buyer for many IT assets.
ITAD Companies
One of the best places to sell computer parts, especially for bulk IT liquidations, is to ITAD companies. IT asset disposition companies specialize in buying bulk lots of IT hardware and remarketing it across various secondary channels to maximize returns on the equipment. If you have multiple computers, enterprise equipment, or bulk lots of IT equipment, an ITAD vendor is probably at the top of the list of best places to sell computer parts. Turnaround depends on preferred method of payment. Prepay is rarely an option, but many itad companies will be able to process your order in a few days. However, if selling bulk equipment on consignment most itad companies will pay a larger compensation.
When choosing an ITAD vendor, price, convenience, and trustworthiness are primary considerations. Some ITAD vendors will simply take your hardware list and broker it out to countless other vendors. This tends to prevent optimal returns on your equipment and crash the market for the hardware you're selling. An ITAD company that knows the market and knows specifically where to remarket your assets will be able to give a better price. Also be mindful of e-waste and ensure the company's server recycling and e-waste downstream are up to par.
Look for a company that has been in business for a long time and is trusted by several scrupulous enterprises.
Do you need to sell IT equipment in bulk or liquidate your data center? Get a purchase offer on your equipment by shooting us over a list!
Trade-in Options
Several companies will let you trade in used IT equipment towards a new purchase if you aren't just looking for cash payment. Keep in mind, compensation tends to be lower with these options than selling direct to consumers.
These are the main trade in options:
Amazon
Amazon has a pretty great trade in program that makes it really easy to get an offer on your product. You find your product in the drop down menus, and then select it to get an offer. The program has a mere 2 day turnaround, though your reimbursement can only be used on Amazon.
Best Buy
Best buy has a similar trade in feature to Amazon: the process is just as simple and you only get a trade in for store credit. However, it's much slower to get paid through Best Buy at closer to a ten day turnaround time instead of Amazon's two days.
Gazelle
Gazelle pays within seven days and offers an amazon gift card, PayPal, or check reimbursement options. The system is quite simple like with Amazon and Best Buy, though with Gazelle you at least have different payment options.
Nextworth
Nextworth takes around 10-15 business days to reimburse you, and they also give check, PayPal, and Target gift card reimbursement options. You can take your computer parts to a target to trade them in, though that option forces you to be reimbursed by target gift card.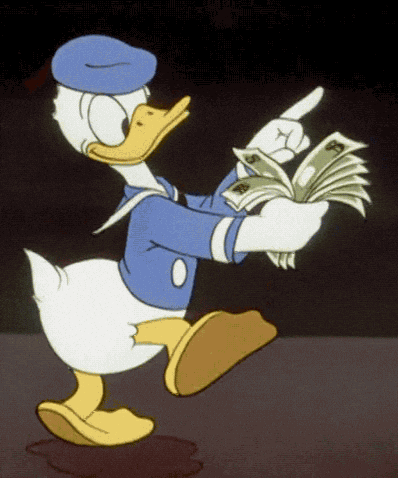 When to Sell Computer Parts
When it comes to selling computer parts, timing can be crucial. This is especially true with newer parts, whose prices fluctuate more rapidly. Take the following example: imagine that a bulk lot of RAM is replaced and sold days after a shortage announcement arrives from South Korea. Prices fluctuate and the sale goes through for 2/3rds of what it would have if the RAM was sold a week earlier. Similar situations are not unusual in the secondary IT market.
Timing the market
RAM in particular fluctuates with international supply, which is often seasonal. You can check past sold eBay listings for different parts of the year to identify trends for your RAM. Graphics card pricing is potentially the most volatile, as it follows erratic cryptocurrency trends. Depending on what cryptocurrency is doing, crypto miners will often enter and leave the GPU market en masse, driving supply and price shifts. Timing GPU sales with cryptocurrency booms is profitable, but difficult when even cryptocurrency experts have difficulty predicting shifts. Hard drive prices on the other hand tend to remain relatively stable. Consumer CPUs tend to shift around new model releases, while enterprise CPU prices are typically more stable.
For the most part, the IT market is incredibly difficult to navigate casually. It can be difficult to know In many cases, relying on an IT asset disposition vendor will ease this process significantly. While IT resellers will take a fee, they will typically increase returns enough to cover the cost of the service while they handle all the hassle of finding solid buyers for your equipment.
How to Sell Computer Parts
Before you look to sell computer parts, it's important to take stock of what material you actually have. For consumers with small lots of PC parts, this isn't typically an issue, but it is all too common for those with large sets of equipment to not know what they have in inventory. Before you look to sell computer parts, take a manual log of part numbers & model numbers. A simple google search should allow you to verify what you have in stock. To find the present value, disregard the currently listed prices online; check recently sold listings.
Once you have a list of computer parts assembled, it may behoove you to shop the parts around. Submit your list to several companies that buy used IT equipment. Some factors to consider are response time, purchase offer, length of time in business, certifications, and reviews.
When considering upgrading your data center or selling excess IT equipment, make sure to visit our pages, Sell Servers, Sell Memory, Sell Processors, Sell Ram, Sell Hard Drives and/or Sell Computers In Bulk to get the most value anywhere. Contact us today for a free asset valuation and service quote.
Have something to add? Let us know your thoughts in the comments below!